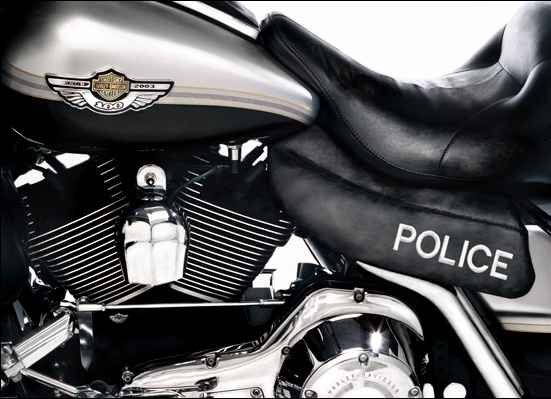 | | |
| --- | --- |
| Unit price is $125.00 | |
Product Description

The Shamrock Heat Shield has been popular among the Harley Police cruisers
and Highway Patrol in South Florida. With it's state of the art Heat deflecting
materials and it's customizable side panels the word is spreading. Now this
Shamrock Ride product is helping patrolmen across the country ride all day in
comfort and in style.
Great for parades, in slow moving traffic, police duty and motorcycle escorts, long bike runs and every day use.
Made with the original black standard Harley vinyl and a special space age heat absorbing material
Felt-lined on the inside to protect your bike's paint job and chrome
Will not scratch you or your bike
Only to be used with stock exhaust and seat
Fits on the Harley Davidson™ Ultra Classic, Classic, Road King, Road Glide, Elec Glide and Fl's models
Shield measures 25'' x 17'' laying flat, flaps are 6 1/2 ''
Special Discounts available for mass orders
Contact us for custom embroidering and patches for your department
This product is not affiliated with Harly Davidson Corp.
Police Departments that use Shamrockride Heat Shields:
Borough of Chamberburg Police Department - Pennsylvania
Miami Beach - Miami, Florida
New York Port Authority - NYC
Metro Fire Department - Miami, Florida
Hollywood Police Department - Miami, Florida
Gulfport Police Department - Mississippi
Police Department - Mason, Ohio
Metro Dade - Florida
North Miami Beach - Florida